Using Tile to Spruce up Your Home
Tile can be a visually interesting way to spruce up bland parts of your home, whether you're looking at making your home more appealing to sell or if you've bought a home that literally needs some sparkle. Types of tiles range from ceramic, stone, glass, to linoleum and peel & stick gel tiles. Not all tiles are appropriate for all kinds of treatments however.
Ceramic tiles can be used for countertops, floor, and walls in any room in your home. You can even use ceramic tiles on your patio to add a clean finished look to your outdoor room.
Stone tiles can be solid shapes cut from a variety of different stones such as marble, slate, sandstone, granite, or limestone. Stone tiles can also be made from small stones or pebbles glued to a mesh Backing. Depending on the style of tile and the type of stone, they can be used pretty much anywhere.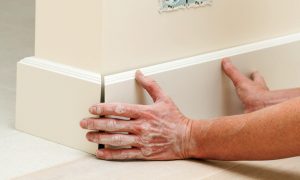 Glass tiles look beautiful on a wall, floor, or countertop. They can be used to cover an entire bathroom, shower included. Glass is also a great option for fountains and pools, especially when iridescent tiles are used.
Linoleum tiles are generally used on the floor; they are an eco-friendly product made from all natural materials like linseed oil and ground cork or wood flour and are completely bio-degradable. Linoleum tiles can also be used on the kick space under your counters or as a Backsplash in your kitchen or bathroom. Do not use linoleum on concrete floors where moisture seepage might be an issue.
Gel tiles are a new do-it-yourself decorative tile. While their uses are far less than traditional tiles, they can still be very effective for perking up many areas in your home. You may want to consider them for creating a colourful backsplash in your kitchen or bathroom, or a decorative border or mosaic in any of the rooms in your home. The nice thing about peel & stick gel tiles is that installation is as simple as cleaning your wall, pencilling in your lines to follow, peeling off the back of the tiles and placing them on the wall. These tiles are not designed for showers or countertops.
When you are using a tile such as ceramic, stone, or glass you will need to grout between the tiles to fill in the spaces between the tiles. Different looks can be achieved by using grout that blends in with the tiles or contrasts. Some common contrasts are dark tiles with a light coloured grout or white tiles with black or coloured grout. Be aware that light coloured or white grout can stain.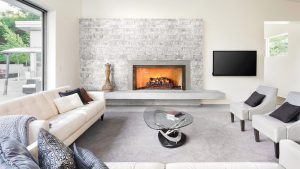 Tiles have been around as a decorative element since Persia in the mid 1200s BCE, and have been a popular decoration ever since. The ancient Romans even used tiles to spell out their version of "Beware of dog" in the threshold of their homes. For the modern homeowner, many tile projects can be completed by you. There may be classes available at your local home supply store to help you out if you lack in experience or you may want to bring in a professional if you think that your project is too ambitious.
Search for the perfect Austin real estate at NewHomesMarketCenter.com. Explore all the Central Austin real estate markets to find the area meant for you.